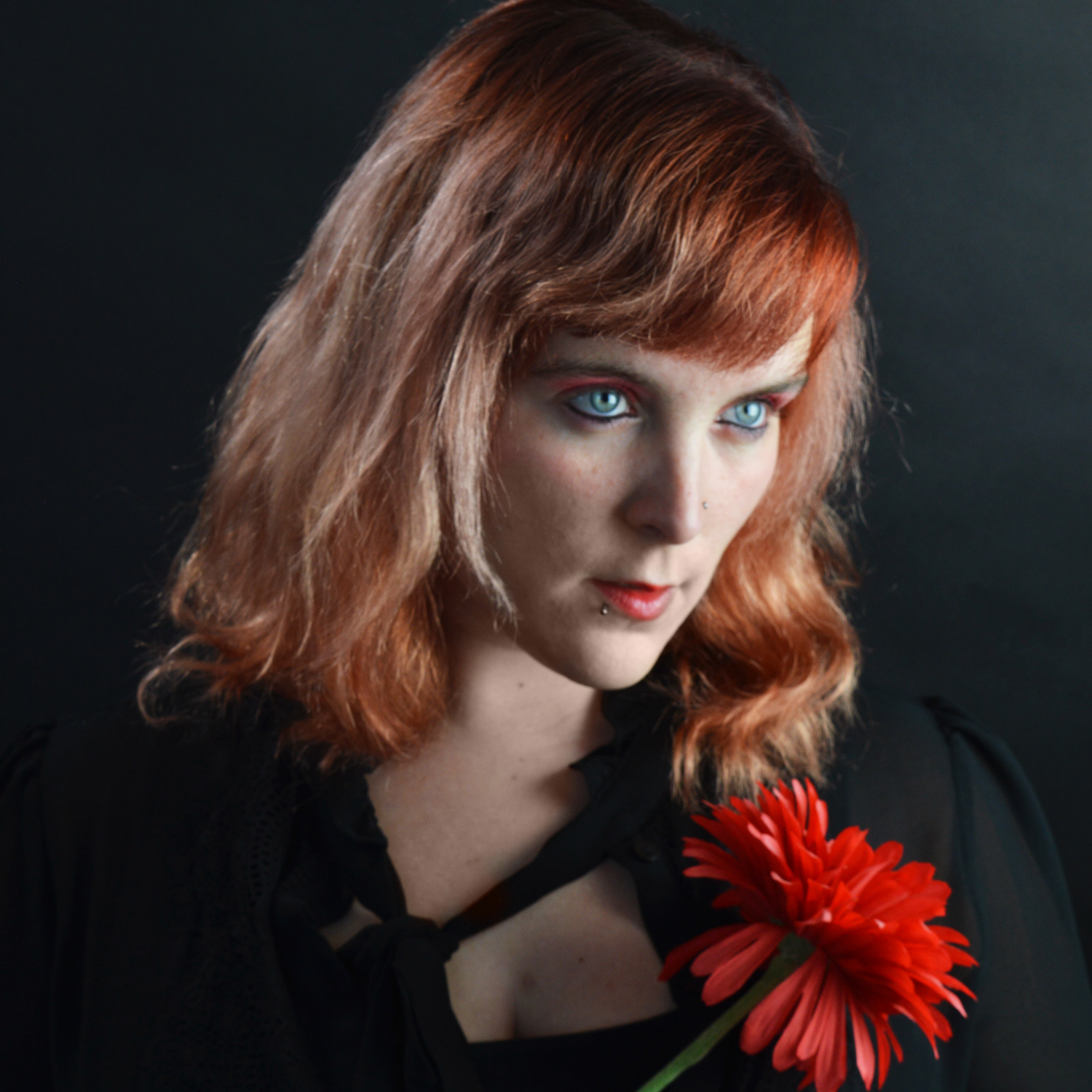 Originaire de la région de Vaudreuil-Soulanges au Québec (Canada), je suis une artiste visuelle diplômée en design graphique qui se spécialise en traitement de l'image et en illustration. J'ai aussi étudié l'entrepreneuriat artistique pour mettre ma carrière de l'avant. Je suis actuellement étudiante de deuxième cycle en gestion de projets créatifs.
J'utilise à la fois les médiums traditionnels et numériques pour les possibilités infinies qu'ils offrent une fois combinés. Un intérêt hâtif pour les médiums traditionnels et un attrait plus tardif pour la technologie m'a amenée à amalgamer ces deux moyens d'expression et me pousse à penser continuellement à de nouvelles façons d'exprimer visuellement des idées et concepts.
Mon monde imaginaire hautement imagé est notamment influencé par l'écriture, la lecture et la musique, ce qui justifie une vaste gamme de sujets d'expression.
Mon style personnel est grandement influencé par par le surréalisme et reflète une approche personnelle basée sur les émotions, les sentiments et les rêves.
Je fais un usage vif mais équilibré de la couleur et de la texture.

Heading from the area of Vaudreuil-Soulanges in Québec (Canada), I am a visual artist and graduate graphic designer specializing in image processing and illustration. I have also studied artistic entrepreneurship to take my career further. I am now a graduate student of arts projects management.
I use both traditional and digital art media for the infinite combinations of creative solutions they offer together. An early interest for traditional media and a later interest for technology brought me there and still brings me to think of various ways to visually express concepts and ideas everyday.
I have a highly imaginative inner world notably influenced by writing, reading and music, which justifies a wide range of expressive subjects.
My personal style is greatly influenced by surrealism and reflects a personal approach based on emotions, feelings and dreams.
I make a bold, yet balanced use of color and texture.